History
Company History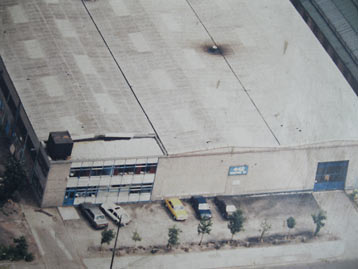 Established for over 90 years, Jewel Blade Limited, located in Sheffield, England, was founded in the 1920s by the Abbott family, who started trading as 'The Jewel Safety Razor Company'. The company's first premises were approximately 37 m2 and were located on Lescar Lane; this is where the Jewel name became synonymous with manufacturing high class blades, playing an influential and pioneering role in the production of high quality carbon and stainless steel razor blades. In 1934, due to growth and an increase in production, the company moved to a former jam factory on Hawksley Avenue in Hillsborough, and in 1937 became "The Jewel Razor Co Limited".
In 1966 the management team consisting of Abbott, Clements and Wainwright purchased the company and the new "Jewel" commenced production of coated razor blades. In 1979 the company moved to premises on Penistone Road in Hillsborough, Sheffield with a manufacturing facility of 3830 m2, where Jewel Blade is still located today. Following the relocation, and after many years of research and development, the company diversified, moving away from razor blade production and introducing the industrial blade range in response to growing demand from various market sectors. In 1985 Abbott, Clements and Wainwright retired, selling the company, which then became "The Jewel Blade Company".
In 2003 the strengths of this unique company were enhanced when it was acquired by the W R Swann & Co Ltd group of companies, which includes the world-leading surgical blade manufacturer Swann-Morton Limited. Following this acquisition the company became "Jewel Blade Limited" on 13 October 2005.
As a subsidiary of W R Swann & Co Ltd the company has implemented continual enhancements and investments, including improvements in the factory and investment in machine technology and in its employees, ensuring that it remains at the forefront of the blade manufacturing industry.
In 2010 various improvements began to take place in the factory that were in keeping with the environmental and energy policies of W R Swann & Co Ltd. In August that year the factory was re-roofed with insulation updated to improve energy efficiency. The following year the whole factory was fully refurbished and extended to increase production and warehousing facilities.
Recent years have seen technological advancements in tooling and machinery and Jewel now manufactures approximately 130 million blades per year. The group employs highly skilled engineers boasting a wealth of experience, and this vast knowledge of blade manufacturing enables the company to enhance its technology through a continuing innovative machine-building programme, with the majority of its machinery built in-house. As part of this specific tailored programme three new high speed and high performance stamping presses have been installed along with new furnace lines that enable consistent control of the metallurgical structure of the steel, thus ensuring precision hardness. The grinders utilise the latest grinding technology giving the cutting edge when manufacturing blades to any specification.
Since the acquisition in 2003, investment in Jewel Blade Ltd has been in the region of £4.2 million, and these continual investments and improvements are part of an ongoing development process that is in line with the group's policies and core founding principles.
Jewel Blade Limited is a 100% subsidiary of W R Swann & Co Ltd, whose equal shareholders are The Swann-Morton Foundation (a registered charity) and The W R Swann Employee Benefit Scheme. Jewel Blade has been a subsidiary of W R Swann & Co Ltd for more than a decade, as the group continually improves through utilising the strengths of its individual group companies and combining these to ensure that it can cater to the ever changing demands of the various industry sectors to which it supplies.
Jewel Blade Ltd would like to thank customers, suppliers and past and present employees for their commitment and continuing support.