Jewel Blade News
DOMOTEX 2018 - Jewel Blade XL in the manufacture of GREAT British blades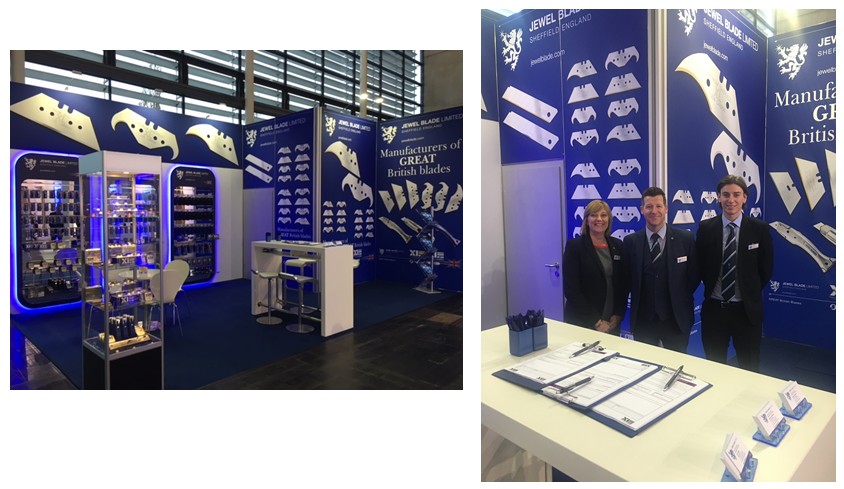 A GREAT start to the New Year for Jewel Blade as the Sheffield based manufacturer returned to Hannover for the sixth consecutive year to showcase their ever increasing XL Premium Range and Professional Knives & Cutters at the worldwide leading trade fair DOMOTEX – The World of Flooring Exhibition.
Domotex 2018 provided a fantastic platform in which to showcase Jewel Blade's sharper and longer lasting blades. The XL Premium Silver & Gold range is ideal for use in various flooring installation projects where the professional user requires high quality performance blades and knives to complete the job. This year's trade fair allowed Jewel Blade to provide an expert insight into how to maximise the benefits of this innovative range of cutting edge blades.
For more information about Jewel Blade's extensive consistent quality assured product range, including applications, technical advice and sales enquiries please contact us on +44 (0)114 221 7000 or email enquiries@jewelblade.com
Next up for Jewel Blade is the 'Budma Construction Fair' in Poznan where they will exhibit from the 30th January – 2nd February with their polish representative J.K Industrial PL. Make sure you come and visit us in Hall 8A Stand 16.
You can now follow us on Twitter @jewelblade for our latest News & Updates