Jewel Blade News
BUDMA 2018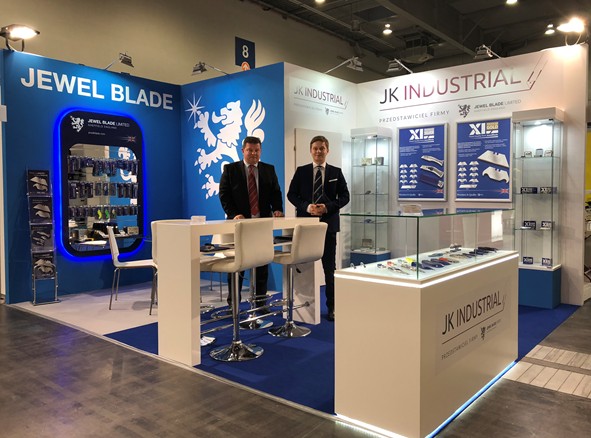 JK Industrial see the benefits of BUDMA, as Jewel Blade exhibited alongside their Polish Representatives for the fifth consecutive year at The International Construction & Architecture Fair' in Poznan Poland.
This year's exhibition was a great success with an increased number of visitors and enquires from both existing and potential customers. "Judging by the number and quality of enquiries, we can definitely call the exhibition a success. I am sure that this year's Budma will help us to establish new, promising cooperation and will result in our further growth here in Poland" said JK Industrial Sales Manager Konrad Kuzniak.
For more information about Jewel Blade's extensive product range, including applications, technical advice and sales enquiries please contact us on +44 (0)114 221 7000 or email enquiries@jewelblade.com.
Alternatively for all Polish enquiries please visit JK Industrial's website http://jkindustrial.pl/ and email Konrad Kuzniak the Industrial Sales Manager biuro@jkindustrial.pl