Jewel Blade News
2018 CFA/ CFJ Apprentice of the Year Award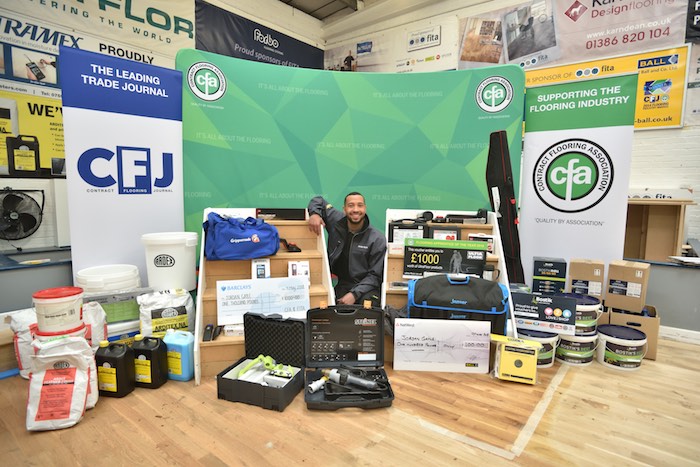 Both the CFA and CFJ were delighted to announce that the winner of this year's 2018 Apprentice of the Year Award was Jordan Gayle who works for A G Flooring Ltd in Manchester. As sponsors of the event and FITA, Jewel Blade would like to congratulate both Mr Gayle and the other candidates that were shortlisted for the 2018 award.
For information regarding our extensive range of products ideal for use in the flooring industry, please do not hesitate to contact us Tel: +44 (0)114 221 7000 or Email: enquiries@jewelblade.com
You can now also follow us on Twitter @jewelblade for our latest News & Updates.