Jewel Blade News
Jewel Blade to exhibit at BAU 2019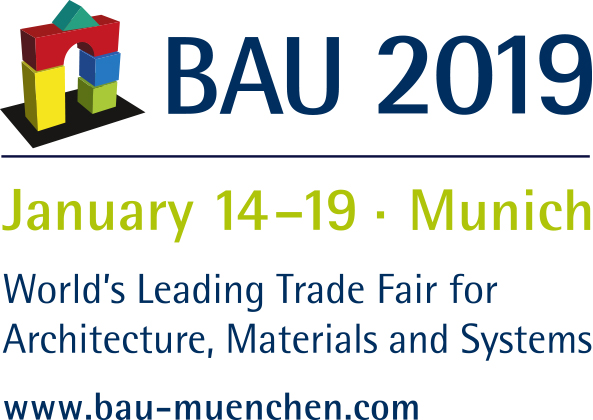 Jewel Blade will continue to build upon their growing portfolio of exhibitions as they showcase their GREAT British blades 'Made in Sheffield England' at BAU 2019. BAU is the World's Leading Trade Fair for Architecture, Materials and Systems in the Construction Industry which takes place every two years in Munich, Germany. Jewel Blade will be exhibiting at the Messe Munchen trade fair centre that spans over 200,000 square metres from the 14th – 19th January in Hall C6, Stand 124.
BAU was founded in 1964 and has developed into an internationally respected event renowned for its presence of market leading exhibitors attracting over 2,100 from 45 countries in 2017. The international range of quality and diversity amongst 250,000 + trade professional visitors in 2017 reinforces BAU as a leading trade fair within Europe that meets global standards.
BAU is an ideal platform that provides an excellent opportunity for Jewel Blade as industry leading manufacturers of consistently high quality, competitively priced GREAT British blades to showcase their innovative product ranges suitable for use within various industrial sectors of the Construction Industry including; Flooring, Roofing and Decorating as well as others.
Established for over 90 years, Jewel Blade Limited is a world leader in the manufacture of high performance precision trimming knife blades. The UK manufacturer is located in Sheffield, England at the heart of the GREAT British steel industry and manufacture approximately 130 million blades per year. Jewel Blade's unique large capacity manufacturing facility enables them to deliver from stock guaranteeing fast delivery times and with an extensive network of overseas distributors they export to over 52 countries worldwide. On-going investment in research, product development and technology, combined with a high level of customer service ensure that they remain at the forefront of cutting edge blade technology.
Jewel Blade lead in setting the industry standards for the presentation and packaging of industrial products ranging from bulk options for industry use, to their sales enhancing retail packaging options designed to meet your business, product environment, brand image and customer requirements.
With the growth trajectory of the European building sector being on the incline since 2014, there are emerging global, ecological and economical challenges which face the construction industry. It is these challenges which place a strong impetus on its professionals to develop a specialised knowledge of various aspects of the building industry in order to meet the increased demands and high standards set as this sector continues to grow. Whether you're a retailer of building materials and construction tools or a professional tradesman Jewel Blade will be at BAU to advise and provide an expert insight into how to maximise the benefits of utilising their innovative products within this rapid changing industry, giving you the cutting edge.
Make sure you come & visit Jewel Blade at BAU 2019 in Hall C6, Stand 124.