Jewel Blade News
BUDMA Trade Fair next up for Jewel Blade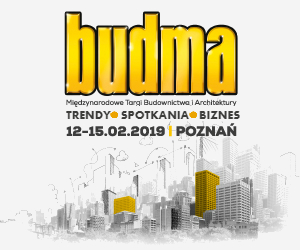 From the 12th – 15th February 2019, Jewel Blade will be in Poznan, Poland working alongside their Polish representatives JK Industrial to showcase their consistently high quality professional range of GREAT British blades at BUDMA – The International Construction & Architecture Fair' for the sixth consecutive year.
BUDMA is considered as one of the major events in the portfolio of the Poznan International Fair having seen approximately 46000 visitors attend in 2018. Make sure you come and visit Jewel Blade and JK Industrial at this year's BUDMA Fair in Hall 8A, Stand 11 for more information on their innovative cutting edge product range ideal for use in the construction and building industry.
In the meantime for more information about Jewel Blade's extensive product range, including applications, technical advice and sales enquiries please contact us on +44 (0)114 221 7000 or email enquiries@jewelblade.com. Alternatively please visit JK Industrial's website http://jkindustrial.pl/
For further information on the exhibiton please visit BUDMA 2019.