Jewel Blade News
Jewel Blade's Expansion - Progress Report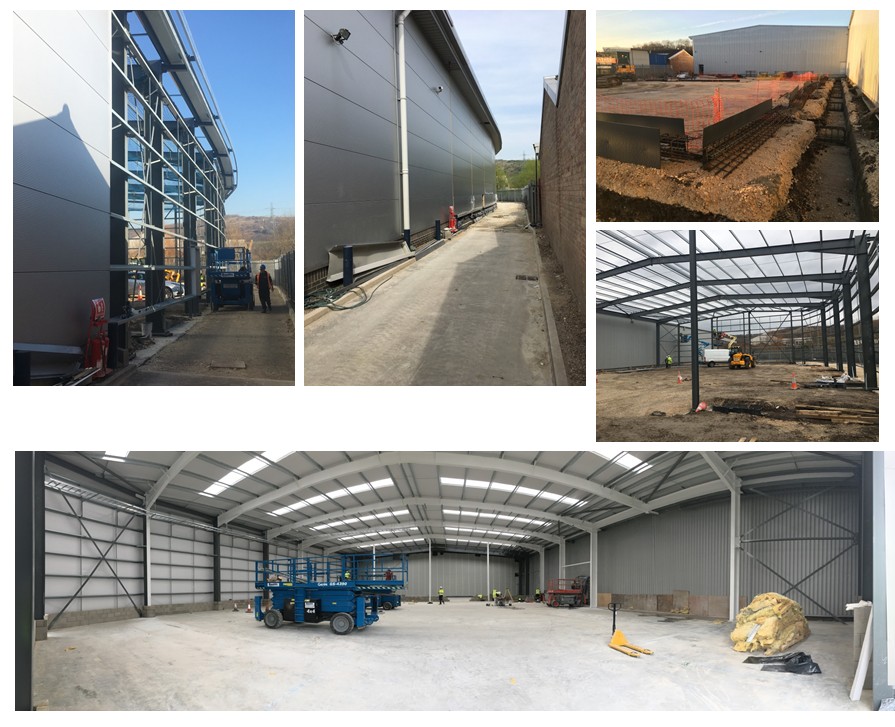 Jewel Blade's continued growth has made it imperative for them to invest their resources in increasing the capacity of their manufacturing facility for the future. Once the architectural plans were drawn up and approved, construction commenced in November 2018 with a scheduled completion date of June 2019. This is an exceptional 8 month lead time for a build of this size and standard. This comes 40 years after initially moving into their Penistone Road premises in Sheffield.
The construction of this state of the art extension comes in addition to previous factory refurbishments and improvements including the installation of two mezzanine floors which enabled them to further utilise the existing 3830m² more efficiently thus increasing both production and warehousing facilities. The new ultra-modern extension will offer an additional 850m² of space and see's the re investment of profits which is a representation of the companies philosophy and values forming part of Jewel Blade's development process and commitment to long term growth. Once construction is complete Jewel Blade's overall manufacturing complex will be approximately 4680m².
With the continual development of Jewel Blades innovative in-house machine building programme the extension will house some of the most advanced cutting edge enhanced high performance machinery for production which will enable Jewel Blade to sustain and build upon their continued growth that currently sees them manufacture 130 million GREAT British blades per year. This ensures that they remain at the forefront of the blade manufacturing industry.