Jewel Blade News
GREAT to be back.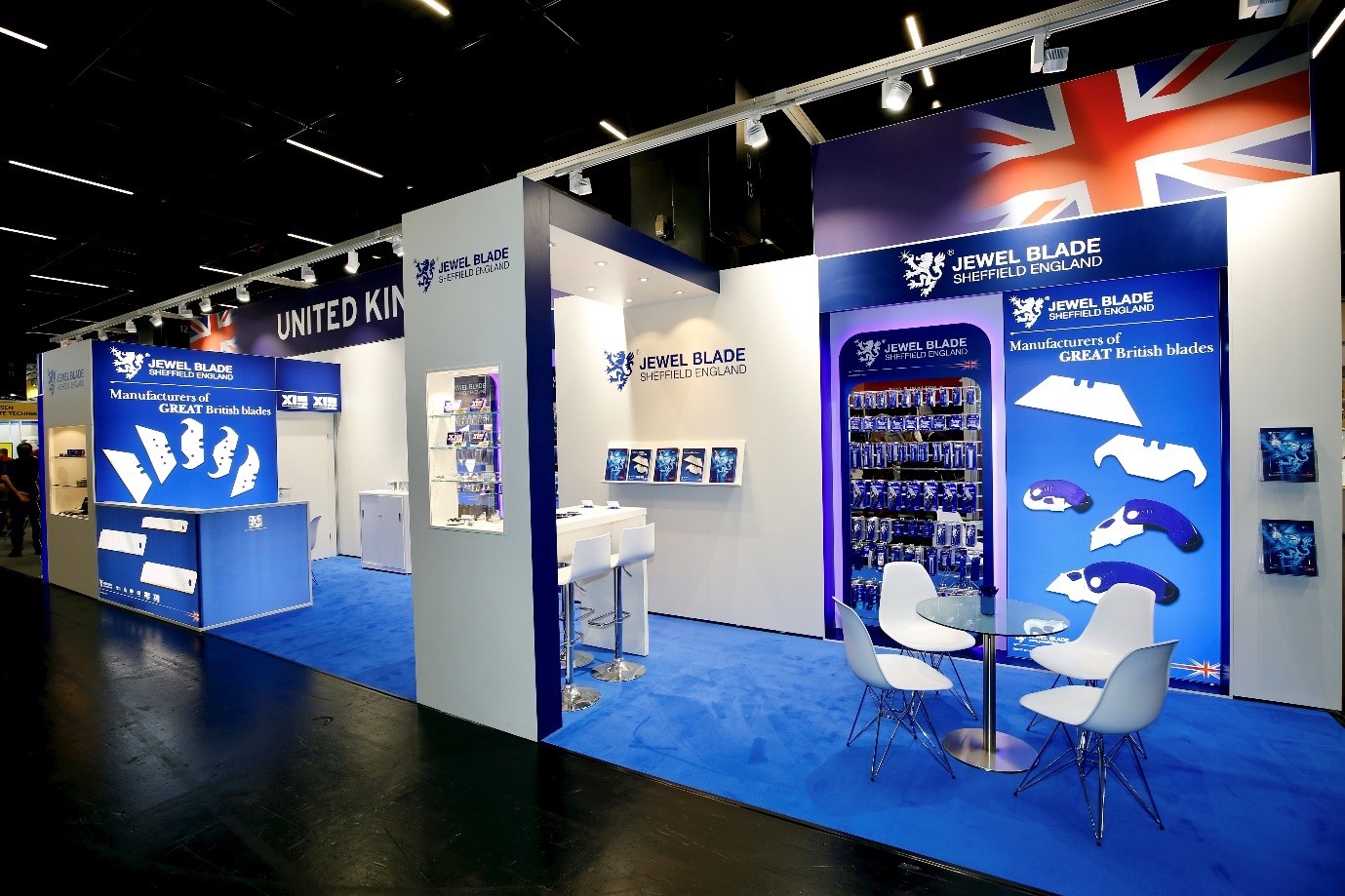 After being cancelled back in 2020 and following postponement in 2021 it was GREAT to be back in Cologne exhibiting at the EISENWARENMESSE – International Hardware Fair once again.
The Sheffield based blade manufacturers Jewel Blade were delighted to return to Cologne for the EISEWARENMESSE in what was a very successful show. "We would like to take this opportunity to thank all of those visitors whether existing customers, returning visitors or potential new customers for taking the time to visit our stand at this year's International Hardware Fair". Said Jewel Blade's Sales Manager Rachel Walters
Jewel Blade utilised the platform which the International Hardware Fair provided to showcase their vast range of consistently high precision cutting edge trimming knife blades. With their flexible approach and manufacturing resources Jewel Blade offer competitively priced British Manufactured products with fast delivery times.
For more information about Jewel Blade's extensive consistent quality assured product range, including applications, sales enhancing packaging options, technical advice and sales enquiries please contact us on +44 (0)114 221 7000 or email enquiries@jewelblade.com
One for the Calendar: EISEWARENMESSE Cologne 3-6th March 2024. #IEM2024
For further details about the Exhibition please visit; Press releases of the INTERNATIONAL HARDWARE FAIR | International Hardware Fair